7 points to consider before booking your Hair & Makeup artist
Picture this, you've just got engaged, you're in the wedding bliss bubble, you've asked your besties to walk down the aisle with you, all 8 of them…
You couldn't decide who to ask and couldn't possibly leave anyone out as you're all in this together. Sounds like something straight out of a rom com doesn't it. Utterly blissful. In an ideal world yes of course, it does. There's absolutely no reason why you can't have everyone you love walking down the aisle with you, but when it comes to booking hair and makeup for everyone, there are some big things to consider!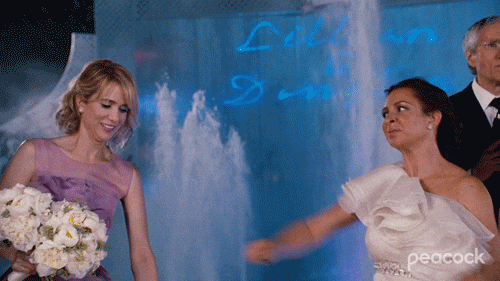 1) Ceremony time. What time are you thinking of having your ceremony? The more people in your wedding party having hair and makeup, the more time you'll need to get ready.
2) Staying at the venue Are you staying at the venue the night before? If yes and are getting married there, this is great, as the only restriction on start time is when you're all happy to get up and pampered. Again, the more people to get ready, the earlier the start time (we're used to a 4am start, are you?)
3) Bridal prep access. If you're not staying at the venue the night before, what time can you access their bridal prep area? Do they have a bridal prep area? It's no good if this is 11:30am and you plan on getting married at 12 or 1pm. You'll want to have your hair and makeup finished at least an hour before your ceremony, so you all have time to get dressed, do final nervous wees' etc and have any reveal piccies!
4) Getting ready at home. If you're getting ready at home or a hotel nearby, this is absolutely fine too, just bear in mind travel time as this usually requires an earlier start to have you all finished in plenty of time to travel to the venue in time for the ceremony. Probably 1.5-2 hours earlier as there'll be last min packing, standard faffing and traffic to factor in. Also if you want any pics of you dressed and ready, this will need to be factored into timings too as your photogrpaher will have to get these done earlier to then travel to the venue, ready for you to arrive.
5) Moving rooms. Some venues let you start in one room and then advise that you can move into their "bridal suite" (that's if you're not staying the night before and have booked a late check out or booked the room for a 2nd night) which is great for those final pics before you float down the aisle, but this also takes time for the artists to pack up their kit, move over to another room, unpack and start again. This often takes at least 30-40 mins out of the morning, even if it's just down the corridor. This applies if you want to start getting ready at home and then move over to the venue to finish off (think at least an hour moving time - you'd be suprised)
6) Timings - The actual time it takes to provide just ONE service is 45 minutes to 1 hour. Per person. Bride usually about 3 hours (hair AND makeup) so if you think bride plus 8 bridesmaids having hair AND makeup, you're looking at 19 hours' worth of services. Say you want to start no earlier than 8am and you get married at 1pm. Ready for 12pm. So that's a 4-hour window to get 9 people's hair and makeup done. You're looking at needing at least 3 probably 4 artists for this particular scenario. 1 to do the bride and some others hair and/or makeup, 1 on bridesmaids' hair, 1 on bridesmaids' makeup.
7) Cost - You'd think this would be the first thing to consider. The cost for hair and makeup for your bridal party can be anything from £60 per person per service to £100 per person per service, that's not even including you as the bride. Depending on location/experience/knowledge etc. Additional team members also incur a fee as they are being taken out for a day that they cannot take on their own wedding bookings. It may be a lovely thought to pay for your bestie's hair and makeup, but remember that's also 8 dresses/outfits, 8 pairs of shoes, 8 hair accessories, 8 items of jewellery.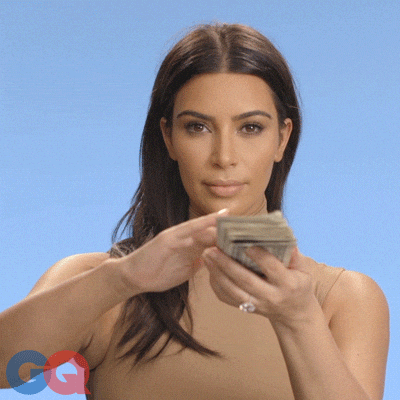 So… Now you have the full picture. If you've just got engaged and are deciding who to ask to be a bridesmaid, double check all of the above before committing to numbers. It's so much more than just a cost thing.
As part of my quote, I now offer a mockup of wedding morning timings to give you an idea of how long it will all take and how many artists will be needed. Finding this out early on helps you to plan and make arrangements for a much more relaxed morning! Just let me know and I can create this for you!
Hope it's helped! Holly x